I love 90's grunge rock. It's been on my mind since i was 12. Im 39 now. It's still my favorite genre of music. My absolute go to on a road trip, during workout at the gym, or a day of house cleaning. It goes with everything! Wine, vodka, beer… haha.
Hell, it even goes with pot. I can tell you one thing. This is the music i fell in love with, and the music you fall in love with as an adolescent, is the music you carry with you through your whole life.
Sometimes I randomly play some beats for songs from streaming websites, but I love falling asleep to the rough, throaty lyrics of Eddie Vedder listening to the album TEN by Pearl Jam. Or calming my nerves with Reverend Maynard's smooth vocals with some Tool.
Not to be left behind, the late Layne Staley from Alice in Chains wooing me into slumber. How about pumping up the volume while jogging to White Zombie! I cannot even explain the pure joy I get from singing along with these C.D.'s (because I still do have compact discs laying around.)
Lets see if you remember Soundgarden. Chris Cornell passed away not too long ago and brought us all back to our childhood reminiscing about the good old days. Too many bands to name, but these are the groups I always run back to when listening to Spotify or YouTube. Old music videos, albums that got you through hard times, songs that spoke to you, read your mind, knew your heart, soul and spirit.
Take a minute to pull up those favorite tunes the next time you feel like turning on the radio. Today's music is good, believe me, I love some of these new artists and groups coming out now. There was a time I thought grunge would never make a comeback.
But I hear little pieces of influence from our 90's rock Gods coming out in bands like Imagine Dragons. But nothing compare to the first time I heard Nirvana's Nevermind album. It changed my life….it changed all of our lives.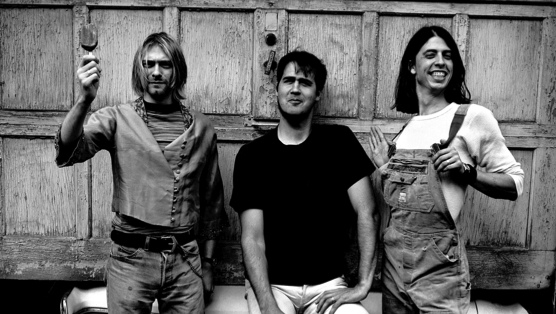 Oh! And another thing, if you are unaware that these bands exist, then you need to do a little research, i'm talking about full on google these bands and similar ones and give them a listen. Really listen and feel the guitars and drum rumbling.
Heis The bass slapping and the wails of these fabulous souls pouring out their guts to the masses for them to enjoy. Stop trying to find peace in half ass attempts at head banging gloriousness.
Find the nearest Metallica concert actually, because they are on tour again… AGAIN! And they are all in their 60's! Man, this life is so cool to live in…i mean this day and age music changing and shifting.
Enjoy the ride, but don't forget where grunge came from and how it made you feel. Music makes you feel. Different music makes you feel different things. Can you imagine sparks flying through your veins as the pulse of rhythm booms in your headphones or speakers? I beg you to return to early to mid 1990's and start there! You will always end up there.